Real Estate Information
---
Non- Resident Sellers under RI General Laws, Section 44-30-71.3
Sellers who are not residents of the State of Rhode Island at the time of the sale are subject to RI tax regulations which provide for the collection of your capital gain tax at the time of your sale.  It is important for you to know the Basis of your property so your potential withholding can be calculated.  The Basis may have to be determined by your tax preparer/CPA, especially if you have used the property for investment purposes (rentals), and have depreciation.  Your tax preparer can also counsel you about capital improvements which are acceptable to the IRS.
The tax withholding is calculated by deducting from the sale price those allowable expenses such as realtor's commission, legal fees, tax transfer stamps ($4.60 per thousand of the sale price) and any credits you have agreed to pay for repairs or closing costs.  This net sale amount is compared to your Basis to determine your estimated capital gain or capital loss. There are other deductions you may claim to be exempt  from a tax withholding payment, such as if the property has been your primary residence for 2 of the past 5 years, or for a Section 1031 exchange or an installment sale.
If your calculation results in a capital gain, six percent (6%) of the amount will be withheld from your sale proceeds and remitted to RI Division of Taxation by the Buyer's attorney as an estimated tax payment.  Any refund of the amount can be received by filing a nonresident tax return (RI NR 1040) once you have determined the amount of your capital gain tax on your US 1040 return. 
If you are filing by mail, the original signed forms for the capital gain tax withholding election must be submitted to the RI Division of Taxation twenty days prior to closing to allow for processing.  We recommend that you return the election form to our office so we can be sure it is properly completed, and we will file it in person to obtain the stamped certificate of withholding needed for the closing.
If your property is held in a trust, or by a Limited Liability Company, you will have to file the 71.3 forms to obtain a certificate for any trust beneficiary or LLC member who is NOT a RI Resident.  All social security or tax identification numbers, mailing addresses and telephone numbers must be provided to the RI Division of Taxation. 
In the event that you do not wish to complete these tax election forms prior to closing, the Buyer's attorney must collect six percent (6%) of your net sale proceeds and remit that amount to the RI Division of Taxation to obtain a release of this tax lien.
The RI Division of Taxation doesn't charge a fee to process these forms, but you will be required to pay a recording fee of $49 to the town for the recording of the Acknowledgement issued by the RI Division of Taxation.  Forms can be obtained from our office or by visiting the RI Division of Taxation website (http://www.tax.ri.gov/taxforms/nrrewh.php) and selecting the form: Nonresident Election of Gain for Closings on or after 1/1/2015.  
Any resident seller of property must sign an Affidavit of Residency.
---
Real Estate Tax Pro-rations
Each Town/City in RI collects property taxes according to its own schedule.  On the west side of Narragansett Bay taxes are charged on a calendar year basis (Jan. 1 to Dec. 31) but they are collected in ARREARS in quarterly installments.  The tax rate usually is not set until mid-year after the town has approved the annual budget for that year.  For example, in South Kingstown the rate may not be determined until June and the tax bills are issued with the first installment of the year being due and payable in July.  This July payment covers Jan. 1 – March 31.  The remaining quarterly installments are then due October (which covers April 1 - June 30), January (which covers July 1 – Sept. 30) and April (which covers Oct. 1 – Dec. 31).  Even though your payments may be current, you are paying for a period which has already passed.  At the closing, sellers are often surprised to be paying six months of taxes.  A look at your tax bill will confirm this information because your bill for the calendar year has four quarterly remittances, showing the due dates with two stubs due in the current year and two the following year.  Be aware, if you are late on a payment, interest will be charged on the entire balance of your taxes, not just on the late quarterly amount.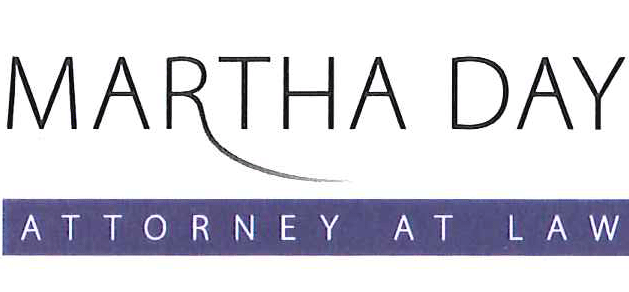 Martha Day, Attorney at Law
phone:401-783-6655
fax: 401-783-5355
71 Main Street, Wakefield, RI 02879
---